At this homepage we would like to introduce you to our Akitas, a fascinating breed.
We wish you a lot of fun with our homepage.
If you have any questions or suggestions please feel free to contact us.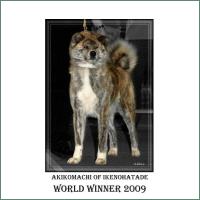 Expected date of birth 20.11.2019
NEWS
20.07.2019 : Munenori Go Jasu Shin arrived
27.10.2019 : Masami's pregnancy is confirmed.